Make your dream of becoming an entrepreneur come true. 
Build a website mission
The "heart" of Onlinehallway is a website.
The type of website that any user can quickly build with lighter effort. Think along these lines;
When you think of a website; a DIY user can create that.
; a person with no hard-core technical skills can build.
; it provides useful information.
; it solves people's problems.
; it generates income.
Why Onlinehallway (background story)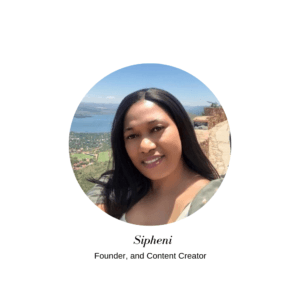 The story of Onlinehallway began in 2018 when I was searching for business ideas that require low start-up capital. Initially, I tried to come up with ideas myself. That didn't help much. Those I managed to come up with had many flows which made most of them difficult to execute. Not surprising, the traditional way of thinking (sub-consciously rooted in me) got in the form and limited my ability to think outside the box.
Eventually, I diverted my source of search focus to the internet with the hope of it to scan on my behalf. And luckily, the trick worked. That is when I learned about affiliate marketing. It didn't take much time for me to get hooked to the idea since the model appeared straightforward, with significant potential to yield fruitful results.
A new set of challenges began when I decided to give the idea a go. Finding detailed and precise information relating to affiliate marketing was not an easy task, but the search was all worth it in the end. The complexity of the digital world architecture, combined with contradicting information found in it made it almost impossible for me to navigate the system quickly.
When I finally struck the goldmine of information, I realised there is a lot more to affiliate marketing that could easily benefit the majority. Apart from being widely known to be a thing for online marketers, many hidden elements to it when combined, one can develop a worthy product in the future by simply following their passion. Hence, I named this website Onlinehallway.
The hidden treasure in the name Onlinehallway
To me, the name represents the direction, which I refer to as The Digital Route To Entrepreneurship. In this case, it will feature affiliate marketing as a starting point. Just like a natural hallway to which different rooms connect, selling online, the affiliate way helps one identify multiple doors of online opportunities quickly. I figured those who have mastered all the elements of affiliate marketing understands the dynamics of operating a business online. And subsequently, can create or develop ideal solutions. To combine all the above ingredients that bring the aforementioned to light, one needs to mobilise what it takes to build and operate an affiliate marketing website (the DIY way).
Other beneficiaries
If you have once thought of the below or nonetheless, at least tried to find out if any of it is possible, then onlinehallway is dedicated to helping people like you. The questions listed below will help you juggle your thinking:
Have you once considered having a website?
Does the idea to build a website scare you?
Would you be thrilled to learn how to build a website?
Did you know that you don't need to own a product to have a website?
Have you once thought about learning white-hat methods of generating income online?
Are you eager to learn how you can achieve all the above?
Signup below to get the low-down on it🙂